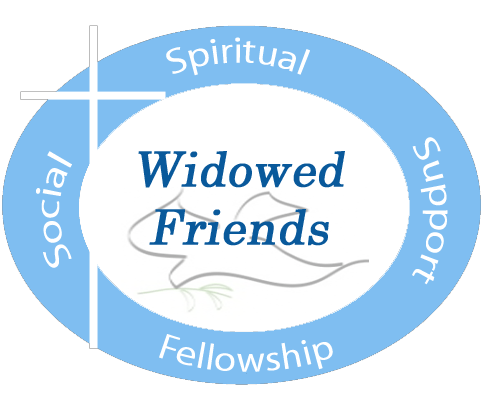 MISSION STATEMENT:

Widowed Friends

offers widowed men and women of all ages caring companionship and the opportunity for healing, spiritual development, education and wonderful new growth. Our enrichment activities meet a variety of needs to facilitate the journey from loss to a new sense of joy and purpose. Widowed men and women of all faiths are welcome.
The Widowed Friends Bereavement Ministry was formed several years ago under the direction of its founder, Shirley Coster. Since then, trained facilitators have conducted four to six-week grief support sessions at a number of parishes within the Archdiocese of Detroit. As with the Widowed Friends organization, its Grief Ministry is comprised of volunteers. All volunteers are widows and widowers having a clear understanding of the loss of a spouse through personal experience.
In the early years of the Widowed Friends Bereavement Ministry, weekend retreats were held at St. John's Conference Center in Plymouth, generally in the month of April, to support and educate those who have lost a spouse. In addition, an annual "Day of Reflection" was held (usually in the month of November) to help widows and widowers cope with loss, especially during the holidays.
Following the closing of St. John's Conference Center, and to meet with the changing times, the Widowed Friends Grief Ministry has made every effort to continue 4 to 6 week grief support sessions for its growing membership, along with providing resource information and offer bereavement seminars for widows and widowers when a time and location is available.
Widowed men and women of all ages, races and faiths, and at any time in their grief, are encouraged to attend our support group sessions and seminars. Many topics related to grief are covered including understanding the stages of grief, coping with loss and helpful tools in the transition into a new life. Dates and times of support group sessions and upcoming seminars will be posted in the Widowed Friends newsletter and on our website as they are scheduled.
Volunteers are always welcome in helping with seminars, bereavement phone support and in facilitating support group sessions. For more information on the Widowed Friends Bereavement Ministry and its programs, please contact Kathy at 248-918-1622 or email widowedfriendsaod@gmail.com.
Bereavement Support for Widows and Widowers

Widowed men & women are encouraged to attend bereavement support series
which help deal with grief, loneliness and other related issues. It is especially helpful during
the first few years following the loss of a spouse.

Our support group sessions are facilitated by trained
members of Widowed Friends.
​
SEE NEWSLETTER FOR SIGN UP APPLICATION AND MORE INFORMATION
​
For more information email widowedfriendsaod@gmail.com