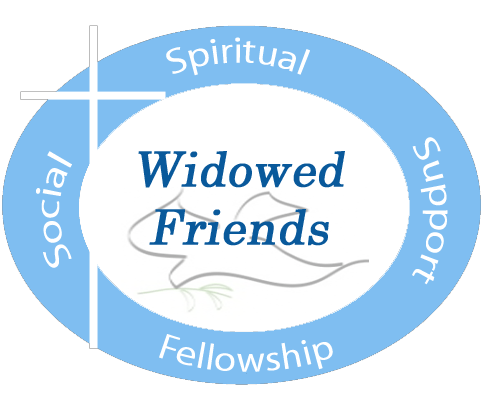 MISSION STATEMENT:

Widowed Friends

offers widowed men and women of all ages caring companionship and the opportunity for healing, spiritual development, education and wonderful new growth. Our enrichment activities meet a variety of needs to facilitate the journey from loss to a new sense of joy and purpose. Widowed men and women of all faiths are welcome.
Welcome to the Widowed Friends Newsletter Page
Welcome to the

Widowed Friends

Newsletter Page. Our newsletter contains details about upcoming events and contact information. In addition, under the 'SIGN UP' tab on this website a Membership Application can be printed and submitted - don't forget to PRINT and include your legal signature - and mail as instructed on the Application. Registered members receive hard copies of the newsletters in the mail, a copy by email and eBlasts with all our upcoming events!!

Widowed Friends i

s a 100% volunteer organization. It is self-governing and financially supported by its members. The membership fee pays for printing the newsletters, the web site, printing event flyers, postage, fees, etc. We rely on the membership fee to pay for these things that help support our wonderful organization!!
TO RECEIVE A COPY OF THE NEWSLETTER AND eBLASTS YOU MUST BE A PAID MEMBER OF WIDOWED FRIENDS!!!