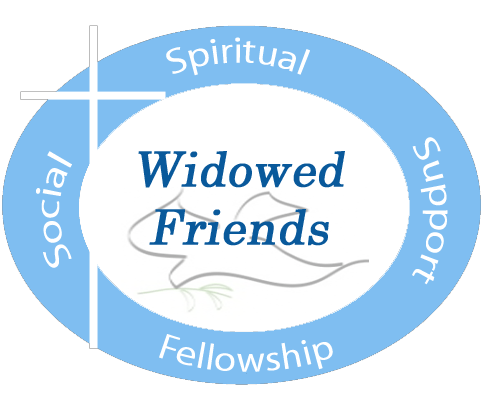 MISSION STATEMENT:

Widowed Friends

offers widowed men and women of all ages caring companionship and the opportunity for healing, spiritual development, education and wonderful new growth. Our enrichment activities meet a variety of needs to facilitate the journey from loss to a new sense of joy and purpose. Widowed men and women of all faiths are welcome.
We are excited to meet you!​
​

​
​Our application is available by clicking the icon below. If you have any questions, please contact us at widowedfriendsaod@gmail.com or contact Sandy for General Information at 586-991-7374.
​​
Widowed Friends is a strictly all-volunteer organization. It is self-supporting and receives absolutely no funding from any other agency. The annual Widowed Friends membership dues runs from January 31st through January 30th and represents the only funding used to defray costs of printing, mailing, distributing newsletters, and subsidizing Widowed Friends activities. At the end of the year, Widowed Friends makes donations to widowed families in need.
​
By submitting a membership application form and dues, you will receive a newsletter every other month in the mail and by email. The newsletter contains updated events, activities, and other information of interest to our members.
Please print the application and send it with your check for $20 made out to "Widowed Friends" to the address provided on the form.